STORE LOCATIONS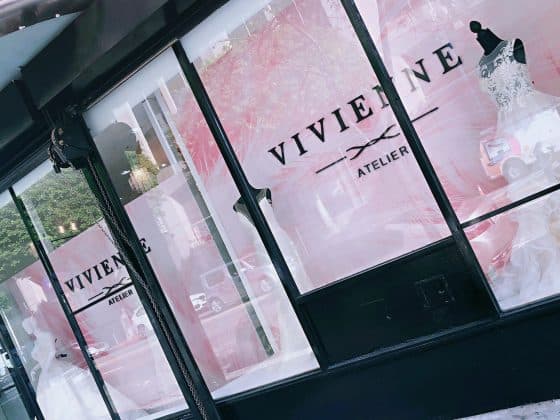 Los Angeles Store
910 S Los Angeles Street
Suite 100 Gerry's Building,Los Angeles, CA 90015
: 213-3740567
– Get to know us –
Vivienne Atelier was founded in November 2014 at Los Angeles CA . It was inspired and created by the founders whom believe that every woman should have possession to have affordable top quality bridal wedding dress. Since 2017, we began to go on the road in seek of multiple new and unique designer labelsto add into our store collection because we wanted to accommodate EVERY blushing bride. Feel free to click on our designer's page, Instagram and Facebook to find out more!
– Hello, We Are Vivienne Atelier –
At Vivienne Atelier, we believe that all brides matter. We LIVE for love!
We understand that picking a wedding gown is a big deal and takes a lot of planning. We know that it can be overwhelming sometimes. Our stylists are here to help make the process a little easier!
We love to go above and beyond to help our brides achieve their dream wedding dress. We get excited for that one-on-one styling time with each and every bride and their families. From your wedding theme and inspo, to the "how we met" and proposal story, we want to hear it all!
STORE FEATURES



We offer our own private label with exclusive designs – Fun fact: some of our dresses have Italian designer fabrics!

We carefully curate our collection of designer brands in order to represent our mission to give our brides the most affordable price point possible.  We carry both major designer labels and fresh up-and-coming designers with the lowest prices available. You may view our selection of brands in the designer section of our website!

We also carry PLUS size collection with an affordable price range.

Is your wedding date a little too close for comfort? Don't worry, we got you covered with our off rack options! 90% of our dresses can be sold off the rack with up to 30% off depending on condition, availability, and when you need it. We have dresses that can be taken same-day, or with a pick up option!

We now carry limited stock for our top selling dresses! For these select styles, brides will now be able to purchase a new dress without the 5-6 month delivery date and take it with them the same day!

Vivienne Atelier has also designed an exclusive collection of dresses that are under $1k for the budget friendly bride! These dresses are orderable, so we can get them in every size.

We also have sample sale dresses available for purchase! These samples are off the rack discontinued styles (unavailable for re-order) with the awesome price range of $399-$899.  The sizes are usually under 14.